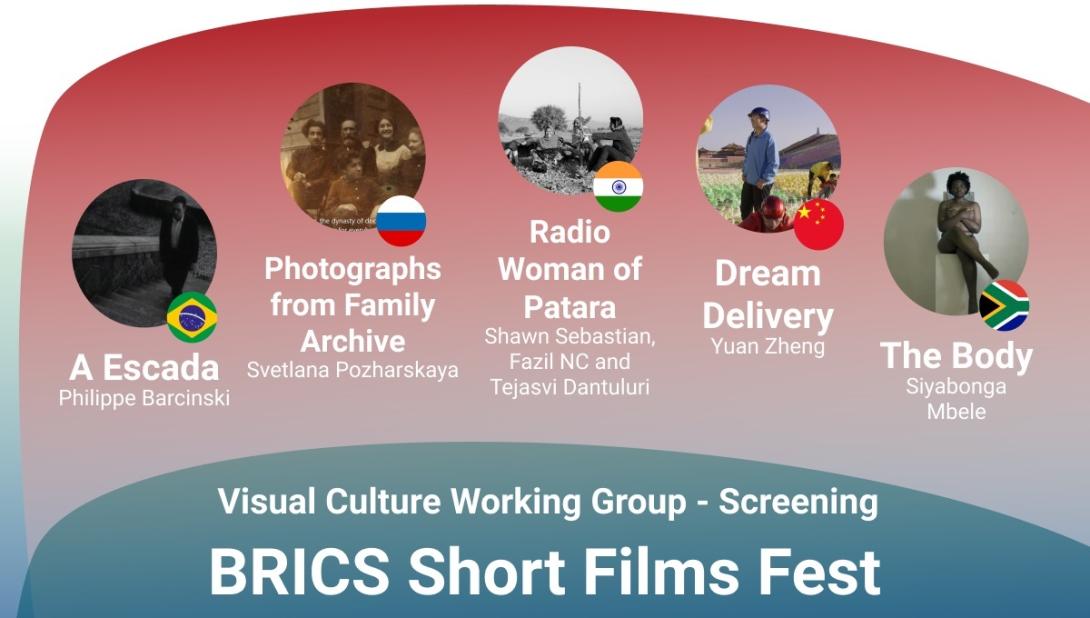 The Webinar BRICS Short Films Fest, coordinated by Andrea Medrado and Bruce Girard, took place on April 16, 2021 with 35 participants, including five filmmakers. It was an activity of the VIC-Visual Culture Working Group, developed by the curators Denize Araujo and Thomas Wiedemann, Chair and Vice-Chair of VIC.
Denize Araujo, Curator of the BRICS Film Festival in Curitiba-Brazil, explained that Brazil was the host of BRICS in 2019 and she selected feature and short films to be screened. For the webinar, five short films were chosen (one film for each BRICS country).
Thomas Wiedemann presented the VIC Cine Club, activity that he is organizing since 2019. He invited the audience to join this virtual space of interaction where all members of IAMCR Sections and Working Groups can share their comments on selected pieces of current, high-quality world cinema (more information at https://iamcr.org/s-wg/vic-dossier-and-cineclub).
After that, Luciano Marafon shared his screen and the short films "A Escada" (Brazil), "Photographs from Family Archive" (Russia), "Radio Woman of Patara" (India), "Dream Delivery" (China) and "The Body" (South Africa) were presented to participants. The directors Philippe Barcinski, Irina Chmyreva, Svetlana Pozharskaya, Shawn Sebastian and Siyabonga Mbele, then, talked about their productions and there was a lively general debate at the end.
The presented films are very artistic and sensitive. They all share a concern of dream and change. The filmmakers would welcome an even greater cultural exchange between the BRICS countries.
---
The IAMCR webinars are a new initiative to promote engagement and participation amongst members, serving as a visibility platform for the work that is done by the association's sections and working groups.