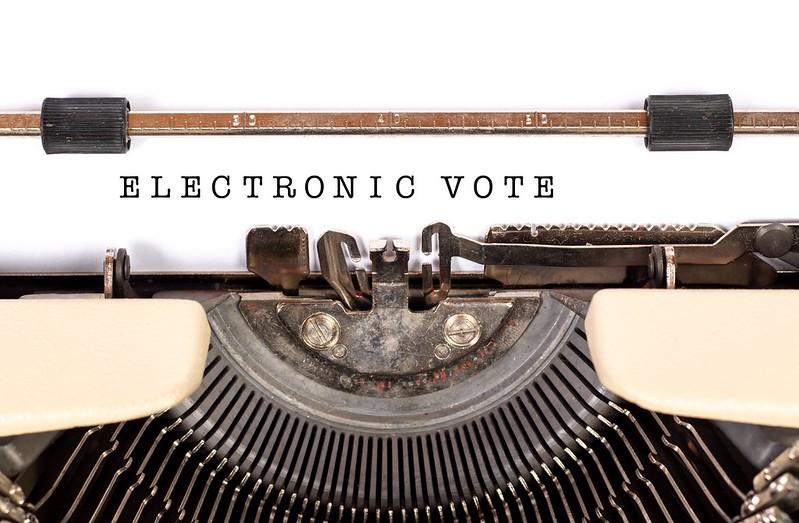 The voting period for the Sections and Working Groups heads election has ended. The results are reported below.
We would like to thank all of the candidates who expressed their willingness to serve as a section and working group officer by running for a position. And thanks to all who voted, specially given the extraordinary circumstances of this year's elections.
Congratulations to the new officers! They will move into their positions at the end of the General Assembly on 17 July 2020.
Community Communication and Alternative Media Section
Ballot sent to 167 members
72 votes received
Elected co-chair: Amparo Cadavid (School of Communication, UNIMINUTO, Colombia)
Elected vice-chair: Andrew Ó Baoill (School of English and Creative Arts, National University of Ireland Galway)
Gender and Communication Section
Ballot sent to 170 members
71 votes received
Elected co-chair: Dr. Carolina Matos (City, University of London, United Kingdom)
Elected vice-chair: Patricia Núñez-Gómez (Complutense University of Madrid, Spain)
Global Media Policy Working Group
Ballot sent to 73 members
31 votes received
Elected co-chairs:
Arne Hintz (Cardiff University, United Kingdom)
Claudia Padovani (University of Padova, Italy)
Elected vice-chairs:
Preeti Raghunath (Symbiosis Institute of Media and Communication [SIMC], Symbiosis International [Deemed University], India)
Veronique Wavre (University of St-Gallen, Switzerland)
International Communication Section
Ballot sent to 195 members
82 votes received
Elected chair: Karen Arriaza Ibarra (Complutense University of Madrid, Spain)
Elected vice-chairs:
Deqiang Ji (Communication University of China, Beijing, China)
Kateryna Kasianenko (Sydney, Australia)
Islam and Media Working Group
Ballot sent to 37 members
24 votes received
Elected chair: Dr. Bushra Hameedur Rahman (University of the Punjab, Pakistan)
Elected vide-chairs:
Dr. Abida Ashraf (University of the Punjab, Lahore, Pakistan)
Dr. Fatma Elzahraa Elsayed (Faculty of Mass Communication, Cairo University, Egypt)
Media, Communication and Sport Section
Ballots sent to 42 members
21 votes received
Elected chair: Alina Bernstein, PhD (School of Media Studies, College of Management Academic Studies (COMAS) and The Steve Tisch School of Film and Television, Tel Aviv University, Israel)
Media Sector Development Working Group
Ballots sent to 18 members
9 votes received
Elected vice-chair: Jairo Lugo-Ocando, PhD (Northwestern University in Qatar)
Participatory Communication Research Section
Ballot sent to 180 members
70 votes received
Elected co-chairs:
Ana Duarte Melo (University of Minho / CECS, Portugal)
Dorismilda Flores-Márquez (Universidad De La Salle Bajío, México)
Elected vice-chairs:
Jonas Agerbæk (Roskilde University, Denmark)
Piyu Gong (Jinan University, China)
Arun John (University of Hyderabad, India)
Ana Lúcia Nunes de Sousa (Federal University of Rio de Janeiro, Brazil)
Visual Culture Working Group
Ballot sent to 103 members
45 votes received
Elected vice-chair: Thomas Wiedemann, PhD (Department of Media and Communication, LMU Munich, Germany)