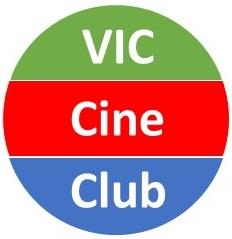 How to learn to change to world? Communicative-pedagogical strategies for social change
Invited by the European Communication Research and Education Association (ECREA), IAMCR will host a special session at the 9th ECREA European Communication Conference to be held from 19 to 22 October 2022 at Aarhus, Denmark. IAMCR members attending the ECREA conference are cordially invited to join us at this special session.
When: Saturday 22 October from 13h30 to 15h00 CEST (UTC+2).
Where: Room 1333-101 A1. Session code SS10.
See all the details about this session on the conference website.
Panel abstract
Social change is often articulated as desirable and necessary, even though its directions are not always clarified. Moreover, social change is sometimes seen as a societal process, without always spending ample attention to the ideological struggles it is part of, the knowledges and skills that are required to engage in social change processes, and the learning process necessary to acquire these knowledges and skills. This IAMCR@ECREA panel includes contributions that are normatively grounded in a contemporary, critical and extended enlightenment discourse, with, in particular, attention for synergetic relations with nature, and respectful, power-balanced and peaceful social relations. At the same time, all contributions will focus on how the knowledges and skills to achieve social change are learned.
Convenor: Nico Carpentier, IAMCR President
Presentations and speakers:
Learning Discrimination and Non-Discrimination at University
Leena Ripatti-Torniainen (University of Helsinki, Finland), Vice chair of IAMCR's Media Education Research Section
Conceptualising South-to-South Media Activism for Social Change
Andrea Medrado (University of Westminster, UK), IAMCR Vice president
Teaching Gender Studies in Communication Studies Degrees
Patricia Nunez Gomez (Complutense University of Madrid, Spain), Vice chair of IAMCR's Gender and Communication Section
How can Education and Communication Promote a Better Understanding of the Limits of Growth?
Miguel Vicente Mariño (Universidad de Valladolid, Spain), Co-chair of IAMCR's Audience Section
The Imperative of Participation for Social Change: Learning for Impact
Ana Duarte Melo (University of Minho / CECS, Portugal), Co-chair of IAMCR's Participatory Communication Research Section