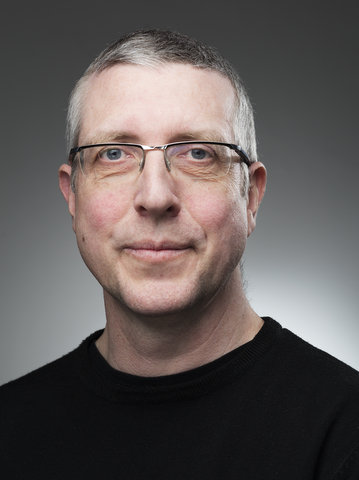 In this letter to the members, IAMCR's president, Nico Carpentier, reflects on preparations for the upcoming online conference and on a few innovations that will have lasting impact on the association.
---
One can only wonder how many texts start with the message that these are strange times. Now, with only a few weeks before the start of our main conference, there is again this strange mixture of concern, pride and anticipation. When COVID hit us all, more than a year ago, we could not imagine that we would again, in 2021, find ourselves in the midst of the organisation of an online conference. But we could also not imagine that we would pull it off again either. You, our members, found the energy to contribute to our academic dialogues, by submitting papers proposals en masse. Our local organising committee, led by Dorothy Njoroge and Joseph Nyanoti, put a wonderful programme together. Our executive secretariat provided support wherever and whenever needed. My colleagues of the executive board and the international council also put in all the effort that was needed, and more. The section and working group heads mobilised their members, organised the review, worked together with their reviewers, and did the impossible. Again.
I don't want this short text to be a self-congratulatory moment, though. This text is driven by honest surprise, and deep respect for everybody's commitment. We still have work to do, but honestly, so far, it's been impressive. Also because we chose to do more than mere consolidation. We decided to move forwards. We have brought together a very nice collection of audio/visual work in Flow34, we are creating opportunities for interactive forum discussions and we are offering up to 24 no travel grants (for no travel events). These experiments will remain important for our future conferences, but it's also great to see them materialize in this period.
But behind the screens, more has been going on. Our webinar series is running wonderfully. A few weeks ago, the IAMCR International Council approved new section and working group election rules, facilitating the organisation of online elections for the section and working group heads. This was a perfect opportunity to revamp our rules, also making sure that the head mandate duration found a better balance between preserving expertise and ensuring democratic rotation. I believe that this is another major step for our organisation. Moreover, our rules were implemented immediately. We will have online head elections for 13 sections and working groups, from 16 June until 14 September 2021. I very much want to invite you to participate in these elections, as they are at the heart of our democratic organisation. And I'm looking forward to seeing you on screen and on paper, during our conference.

Nico Carpentier
President, IAMCR