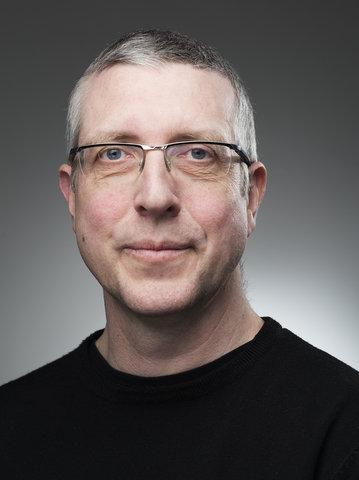 November 2020 - This letter was sent by Nico Carpentier, IAMCR President, to thank IAMCR members for their support in 2020 and to invite them to renew their membership for 2021.
---
I want to take this opportunity to thank you for being a member of the International Association for Media and Communication Research (IAMCR) in 2020 and to invite you to renew your membership for 2021.
2020 was a difficult year, but IAMCR and its members can be proud of our achievements. We look back at this year (and at the previous years) with satisfaction and pride.
When we started the year planning our first ever conference in mainland China, with a theme centred on Reimagining the Digital Future, we had no idea that within a few weeks the IAMCR team would be working around the clock to reimagine the annual conference as a fully digital event. It turned out to be a successful reconfiguration: Six hundred and eighty conference papers and 190 video interventions were presented in a total of 185 sessions to thousands of people from more than 100 countries and territories. All conference materials were kept online for 8 weeks and were freely accessible to all IAMCR members. You can still watch the plenary sessions, which remain available on the IAMCR website.
Many more things happened in 2020. We held elections to renew IAMCR's leadership. It is an honour to have been chosen as president and I invite you to welcome and get to know the members of the new Executive Board and International Council.
Several grants and awards were offered in 2020 – the IAMCR Award in Memory of Dallas W. Smythe, the Climate Communication Research Fellowship and the Urban Communication Research Grant, and a new UNICEF/IAMCR Communication for Development Research Fund supports research that advances our understanding of how Communication for Development contributes to the United Nations Sustainable Development Goals.
Our Clearinghouse for Public Statements continued to intervene on IAMCR's behalf in cases involving academic freedom and freedom of expression. Chaired by Robin Mansell, the Clearinghouse is the public voice of the association on issues affecting academic freedom and media and communication areas in which we have expertise.
We also created lots of publication opportunities for our members.
The IAMCR/Palgrave book series, Global Transformations in Media and Communication Research, had its busiest year ever with six new titles being published. IAMCR members are invited to propose books for the series, and you, as an IAMCR member, are also entitled to a 35% discount when you buy one.

The Handbook of Media Education Research, the sixth in our Global Handbooks in Media and Communication Research Series, co-published with Wiley-Blackwell, was released this year. With more than 550 pages, this volume includes contributions from several IAMCR members. All IAMCR members are entitled to a 20% discount when they buy the book before 31 December.

Several IAMCR sections and working groups are also involved in publishing projects in their fields of interest. The Community Communication and Alternative Media Section is associated with the Journal of Alternative and Community Media, The International Communication Section is affiliated with Global Media and China, the Diaspora and Media Working Group collaborates with the Journal of Global Diaspora and Media, and the Political Economy Section recently published Volume 8, Number 1 of the Political Economy of Communication journal.
Looking towards 2021, the highlight will be the annual conference, even if we want more events to happen. The theme of our annual conference, "Rethinking borders and boundaries: Beyond the global/local dichotomy in communication studies" fits well with the planned modality – an online conference with an African regional "hub" in Nairobi and parallel activities around the globe. The call for proposals has been launched on the conference website, and the deadline for submission is 9 February 2021.
We have lots of other plans for 2021, but I want to remind you that all of these activities are only possible because of the support we receive from you and our other IAMCR members. Membership fees provide us with the majority of our operating income and your ongoing support is vital to the continuing health of the organization. It's been a difficult year for us all, and our hearts are with those who didn't make it, and with those who lost loved ones. At the same time, we need to keep our eye on the future. IAMCR, and all the other non-profit associations you belong to, need your support more than ever as we work to maintain and to grow our community in these difficult times. IAMCR is committed to helping its members advance their careers, build their networks, collaborate, disseminate their research, and engage in dialogue as we reimagine (post-)digital futures or rethink borders and boundaries, to highlight the themes of our last and next conferences, or any of the themes that will find a place on our community's agenda.
I am writing to thank you for your support and to ask you to renew your membership now for 2021.
Thank you again for your continuing support of IAMCR -a leading worldwide professional organisation in the field of media and communication research. Your commitment is at the heart of everything we do.
Sincerely,




Nico Carpentier
President, IAMCR