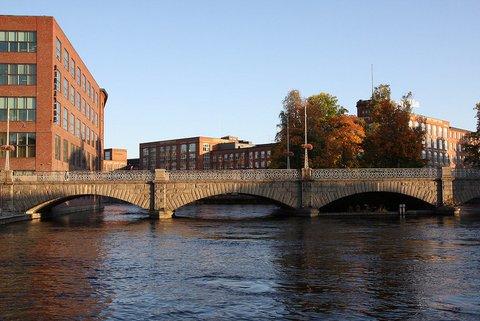 In this letter, Bruce Girard, IAMCR Executive Director, reflects on the 2020 conference transition from Beijing to Tampere. It was sent on 25 February, 2020, with the first of a series of "Tampere Updates", sent to current IAMCR members and potential participants of IAMCR Tampere 2020.
---
From Beijing to Tampere: Building inclusiveness, respect and reciprocity (with resilience!)
Not surprisingly, a lot of things about IAMCR 2020 have changed over the past 2 weeks, with the sudden change of venue from Beijing to Tampere. The Finnish local organising committee (LOC), alongside IAMCR's secretariat and executive board, has been working hard to prepare budgets, secure venues, arrange for accommodation, adjust timelines, and everything else that needs to be done to ensure that Tampere is ready for you on 12 July. A letter from the LOC also sent in the first "Tampere Update" issue, mentions a few of those changes, and the Tampere 2020 website will begin to announce the details in the coming days. An article published last week on the NordMedia Network website describes how the transition from Beijing to Tampere went from "a crazy question" to a realistic plan, in record time.
A central pillar of that realistic plan is to build on the work already done for Beijing, changing what needs to be changed, but, as much as possible, constructing on the solid foundation that was prepared by our Chinese colleagues. The dates, the theme, many of the plenary speakers, and even the logo have been largely maintained. Authors who submitted work to the Beijing conference were able to easily resubmit it for Tampere. At the time of writing, with almost a week remaining before the final deadline, more than 60% of the 1,850 abstracts submitted for Beijing have been resubmitted for Tampere, while hundreds of new ones have come in from scholars who had not planned on joining us in Beijing. Despite the challenges, IAMCR's network is proving to be resilient and rather than a last minute stand-in, Tampere is shaping up to be a star in its own light.
Meanwhile, our solidarity and our appreciation goes to our colleagues at Tsinghua University and XJTLU in China. On top of everything else, they now need to come up with a new theme, a new plan for plenary sessions, and a new logo as they prepare to host IAMCR in 2022.
Bruce Girard
Executive Director