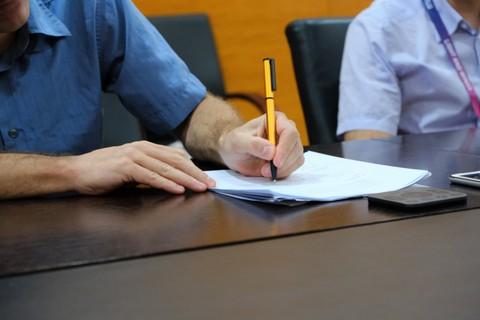 We are pleased to announce that IAMCR, together with the Department of Media and Communication of School of Humanities and Social Sciences at Xi'an Jiaotong-Liverpool University (XJTLU), and Tsinghua University, has signed a Memorandum of Understanding (MOU) to host IAMCR 2022 in Bejing, China.
Postponed by the outbreak of COVID-19, the redesigned online/offline hybrid conference are of great significance to the upcoming IAMCR 2022.
The signing of the MoU witnessed the cooperation among XJTLU, IAMCR, and Tsinghua University with commitment and shared aspiration. All three organisations expressed the confidence in making the conference a great success.
About the organisers
The School of Journalism and Communication at Tsinghua University is one of China's top journalism schools with experience hosting many national and international conferences
The School of Film and TV Arts at Xi'an Jiaotong-Liverpool University in Suzhou has a long tradiition in Communication Studies. A joint venture founded by the University of Liverpool and Xi'an Jiaotong university, it is an an international institution with a diverse staff and student body where courses are taught in English.
The Chinese Association for History of Journalism and Mass Communication, a third partner, is the only national-level academic association for journalism and communication education in China. It consists of twenty-two research committees that focus on specific scholarly areas, including journalism, communication, new media, advertising, visual communication, media economy, public opinion, media history, and cross-cultural communication.