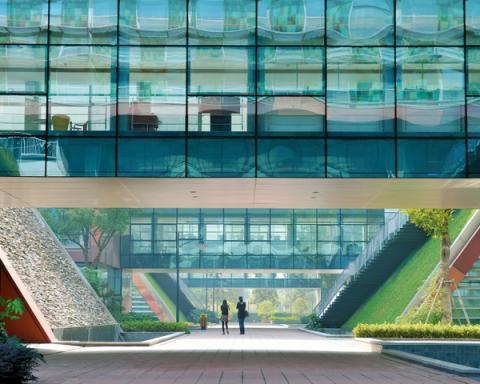 The School of Film and TV Arts at Xi'an Jiaotong-Liverpool University is rapidly expanding. Apart from BA programs in Communication Studies, Digital Media Arts, and Film, Television Production, and Film Making, the School also offers an MSc in Media and Communications, and in collaboration with the University of Liverpool accepts PhD students. As the result of the school's rapid expansion, a new department, i.e. department of Media and Communication, was spanned off from the School in October 2019.
The School's faculty members are recruited from around the world. One of XJTLU's slogans is "global outlook," and faculty members do make serious attempts to familiarize the students with diverse perspectives. The international experience, diversity and cultural awareness of the School's faculty and students would make it an excellent partner in organizing a large international conference.
Xi'an Jiaotong-Liverpool University (XJTLU) is an international joint venture university founded by Xi'an Jiaotong University in China and the University of Liverpool in the United Kingdom. As an independent Sino-foreign cooperative university, it captures the essence of both prestigious parent universities and is the first and only one of its kind approved by the Ministry of Education in China. The University currently offers approximately 90 degree programmes in the fields of science, engineering, business, finance, architecture, urban planning, language, culture and all are taught in English except for general and basic courses. Undergraduate students earn two degrees: an XJTLU degree from the Chinese Ministry of Education and a globally recognised degree from the University of Liverpool. Postgraduate students receive a University of Liverpool degree that is recognised by the Ministry of Education. XJTLU celebrated its 10th anniversary in 2016 and the construction of XJTLU's new Entrepreneur College (Taicang) has officially kicked off with a groundbreaking ceremony on April 29th, 2019. By 2019, the University has almost 15,000 registered students, including those who are completing study at the University of Liverpool.